I often get the question what tools do you use for Hacking Hardware/ Software.
While making this list I realize the fortune of equipment that I've gathered over time.. (sorry for not including cheaper stuff… I've replaced allot over time)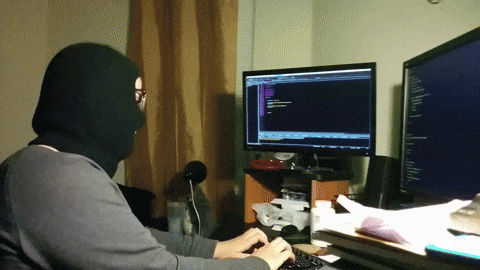 Non of the links are affiliate links. I'm not getting paid to list any of these products. These products I use everyday or have used in the past.
I'll update this blog over time.
Not in order of importance:
1. Oscilloscope(s)
i.m.h.o the best scope for beginners. This was my first oscilloscope and I've used it for more than 5-6 years.
Specs (before hack):
Specs (after hack):
Price after hack: 522 Euro!
Hackable (unlocks all features):https://www.instructables.com/How-to-Hack-Upgrade-a-Rigol-DS1054Z-Digital-Oscill/
Price: 375 Euro
Bought at : https://www.batronix.com/shop/oscilloscopes/Rigol-DS1054Z.html
My current oscilloscope:

If you are working on more advanced PCBA's or hardware then a more advanced oscilloscope is sometimes required.
Price: 1070 Euro
Bought at : https://www.batronix.com/shop/oscilloscopes/Rigol-MSO5074.html
Price after hacks: 3K+ Euro
more info: https://hackaday.com/2018/12/19/rigol-mso5000-hacked-features-unlocked/
hack: https://www.eevblog.com/forum/testgear/hacking-the-rigol-mso5000-series-oscilloscopes/1975/
2. Digital Power Supplies
For me a digital power supply is a absolute must have. To be able to quickly hook something up without looking for the correct adapter or having to build something yourself, is an absolute time-saver!
The only downside is the "new" UI design, its a huge turd. (you can change to the old layout in the settings tab)
Price: 713 Euro
Bought at : https://www.batronix.com/shop/oscilloscopes/Rigol-MSO5074.html
3.Electronic Load
Most bang for buck: (I've never used this version)
If you look past the Chinglish and the simplicity of the (UI) design the DL24P is probably the cheapest electronic load you can get (with a great feature set)
Price: 34 Euro
Bought at : Click
My (current) Electronic Load:

For DC/DC converter / LDO / Battery testing I use the Maynou M9711. (They look like BK precision Loads, they are not!)
Price: 350 Euro
Bought at : Click
4. 3D Printers
Where to start, I've had them all, Cheap, super Cheap, Chinese, Dutch, American.
The best I've ever had: (price, reliability, reparability, user friendly)
The Prusa MK3S+
This Printer is a absolute must have, don't let cheaper printers fool you. They often need lots of tinkering to get working properly. This printer is more expansive (two -three times) but in the end it will save you more than that in ease of use and reparability.
Price: 750 Euro
Bought at : Click
5. PCBA holders
Why in heaven would you include this….? Now, everyone has two arms, that's about three arms less than you need to hold all your probes in place. This tool is a absolute must have and the (insert luxurious car brand of your liking) of the PCBA holders. Every euro spent is 1 hour less frustration holding all your measuring probes in place.
Due to the hefty price I borrow one from a friend when I need one. But damn… this is a tool engineered by engineers for engineers. Seldom I see such beautiful and elegant solutions. 10/10 points!
Price: 218 Euro
Bought at : Click
6. Soldering Station.
For years now i've been using the same soldering station:
This thing is build like a brick! but solders like no other (I've used expensive JBC and Wellers too) This thing will solder anything. ( I know, Bold statement, but it does) I solder 0402 (retard units (I'm sorry)) with a small tip like the STTC-125. For Large ground planes 8 layer + PCBA's and big connectors I use a tip like the STTC-817.
Interesting read on how this soldering station works (someone build a DIY version): Click
Price: 850 Euro
Bought at : Click Keep a look out on Ebay , sometimes you can find refurbished soldering stations for less than 200 USD 😀
For my Single side SMD PCBA's I'm using a very cheap hotplate. which works perfectly.
Price: 100 Euro
Bought at : Click
7. Logic Analyzers
While being embedded within my scope, I like to use USB Logic Analyzers over de scope versions. Their ease of use and quick setup make them ideal to use while programming 🙂
I use two different logic analyzers:
DS logic plus
This is a cheap controversial (software cloning, and not being up to spec) Logic analyzer. But it's a great starter logic analyzer. The thing I love about these analyzers is the way they make their cables. They are great. I would buy this over the Saleae logic Aliexpress clones anytime.
Warning: Their clips are absolute 💩
Price: 149 Euro
Bought at : Click
2. Saleae Logic Analzyer
These things are the Sh*t! their cables are great, their clips are 1000 times better than the chinese crap. Their software is amazing and their latest software (and hardware) have some amazing functions (like live view, analog view etc)
I still use my first ever logic analyzer. The Saleae Logic (bought in 2009!!!) this thing is still supported by their software and is in perfect working condition after being my daily driver for twelve years!! When my old Saleae logic analyzer dies (finally) I will without a doubt buy the Saleae Logic Pro 8!
Price: 700 Euro
Bought at : Click
8. Multimeters
I have several multimers that i use for several different use cases.
High Accuracy:
Keysight 34465A 6.5 Digit multimeter
It's an absolute beast of a meter! with so many functions that I have not discovered all of them in 10 years of use.
Price: 1400 Euro
Bought at : Click
For many of you this is extremely overkill.
my cheapo multimeters:
Owon OW18B, UNI-T UT139C, UNI-T UT210E